Description
Big wild cats are so graceful and beautiful! Natural strength and beauty of these animals is amazing. Cubs and adults – they are all lovely and people want to constantly look at these earthly creations.
This screensaver shows beautiful images and reproduces voices of wild cats. Easy to see animals 'felines': lion, tiger, panther, lynx, leopard, cougar, cheeta, bobcat. Beasts at rest and in action…
A life of greater and wild cats on your screen!
This screen saver contains 50 amazing images. Saver is set automatically to fit them to your own screen size.
Sound background includes 5 nature wild sounds.
ScreenSaver Control has such functions:
* select of close events (any key, mouse move, mouse button)
* control over 100 beautiful smooth transition effects
* click "F2″ to set the active image as wallpaper
What's new in version 5.0:
* full version includes 50 images
* over 100 beautiful smooth transition effects
* display clock or calendar on images
* multi-monitor support
* key F2 – set the active image as wallpaper
The evaluation version of this software is shows only 15 images for 14 days.
Screen Shots
Below are three of the images included in the screensaver. Click on an image to see it full-sized. Copyright notices are shown only on these screen shots, not in the screensaver.
Awards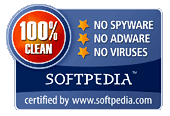 Download
If you wish to download this screensaver, please click on Download button above.
Purchase
BUY ONE, Get additional versions of FREE! Buy this screensaver, and you can get all updates versions – free. To learn how to purchase this screensaver or for more details about registration, please visit our Purchase page.
System Requirements
Intel Pentium / AMD Athlon CPU 1Ghz or more
512 MB RAM
10MB free hard drive space
Microsoft Windows 2000/XP/Vista/Win7/Win8
Display resolution of 1024×768 or higher
True Color (24-bit) display adapter
Sound card is recommended.
Support
To obtain technical support, select "Support" on the top menu.